Although immune modulation is a promising therapeutic avenue in COVID-19, the most relevant targets remain to be found. COVID-19 has peculiar characteristics and outcomes, suggesting a unique immunopathogenesis.
This study aimed to compare clinical and biological characteristics, immune response and outcomes between non-COVID-19 and COVID-19 patients with severe pneumonia. Blot et al identified a unique cytokine response, with higher plasma GM-CSF and CXCL10 in COVID-19 patients that were independently associated with the longer duration of mechanical ventilation.
Aberrant metabolism is the root cause of several serious health issues, creating a huge burden to health and leading to diminished life expectancy. A dysregulated metabolism induces the secretion of several molecules which in turn trigger the inflammatory pathway. Various levels of chronic inflammation are associated with several lifestyle-related diseases.
In this review, Subramanian et al discuss the potential contribution of lifestyle factors and biological factors - genetic, epigenetics and the microbiome - to the development and progression of chronic inflammation and highlight the recent findings on the implementation of ML/AI algorithms in personalized medicine to better manage and prevent chronic diseases.

Journal of Translational Medicine has launched In Review, a new option that provides authors with on-demand information on the status of their manuscript, enables them to share their work with funders and their research community, and allows their colleagues to comment and collaborate - all whilst their manuscript is under review.
Read More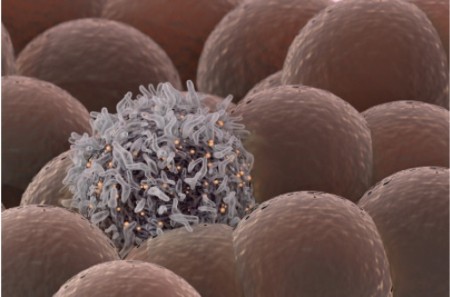 We are excited to announce the addition of a new section to Journal of Translational Medicine entitled Translational Cancer Biology. Led by Section Editor Cristina Maccalli, this exciting new section aims to provide a platform for the communication and dissemination of advances in cancer biology and their translational applications.
The section will focus on the mechanisms of transformation, progression and metastatization, the biology of cancer stem cells and their immunological properties, the mechanisms undergoing the epithelial-to mesenchymal (EMT) transition and tumor dormancy, their relationship with immune functions and the mechanisms undergoing cancer resistance to therapies. The section also welcomes research on translational aspects and the development of novel therapies related to the aforementioned themes and the identification of patient's responsiveness and outcome to therapies.
Aims and scope
Journal of Translational Medicine is an open access journal publishing articles focusing on information derived from human experimentation so as to optimise the communication between basic and clinical science.

The journal covers all areas of translational medicine but also has several special sections: